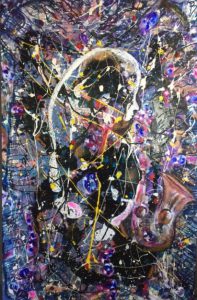 I've started my first large painting.  It's 6′ x 4′.  Again, inspired by music. In this case, the saxophone. My daughter plays the sax. In fact, the silhouette in this painting looks like her.
This has been a joint effort painting. My two brothers built the frame and helped me stretch the canvas.
It's not quite done, but getting there!!