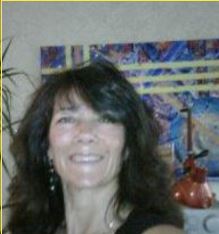 Art has always inspired me! I won my first art award at the age of 8 in a local city art show. My mom was my encouraging factor and biggest fan. When I paint, I can still feel my mom over my shoulder telling me "I love it!" Over the years I was inspired to draw and painted with multiple mediums on multiple substrates. I evolved from traditional painting to wild and inspired contemporary, abstract painting. I love creating and experimenting with new ideas and mediums. I've even painted with sticks, leaves and a yard hose. My work today is contemporary/abstract inspired work. My jazz-inspired work JazzArt, are a large part of my work. My CityScapes are travel-inspired and my Abstracts are feeling-inspired. There is always a reason to paint.
Painting is similar to meditation – bringing out mindfulness and intuitiveness. In my motivational workshops, Discover Your Creative Minds, individuals are able to tap into their creative, innovative side, helping them become more productive at work and in life.
My education began in fine arts but when I became a single mom of 3 young children, I took a different career path. My driving force was to provide for my children and focus on their success. Indicative of where they are today, it was well worth the investment!
With my degree in Psychology, minoring in Biology, Masters certificate in Health Information Management and finishing my Masters in Public Health, I ended up both in the healthcare technology and fitness, but I continued to paint. I donated many pieces of work to benefit non profit organizations in healthcare and education, and continue to do so.
In 2013, I opened my studio, Art by Cindy Lee at the Picker Artist Collaborative in Nashua, NH where I create and paint. Additionally have studio space in the Creative Venture Gallery in Amherst, NH.
Exhibitions
2017, Souhegan Valley Chamber of Commerce, Amherst, NH
2016, Holiday Stroll, Picker Studio, Nashua, NH
2015, Art Walk, Picker Studio, Nashua, NH
2015, Holiday Stroll, Picker Studio, Nashua, NH
2015, Fund Raiser, Positive Street Art Production, Nashua, NH
2014, Art Walk, Picker Studio, Nashua, NH
2014, Holiday Stroll, Picker Building, Nashua, NH
Collections
Inglis Foundation, PA, Donation
Greater Lawrence Family Health, MA, Donation
Several Private Collections, NH
Private Collection, NC
Private Collection, VT
Teaching
Develop and conducted Discover Your Creative Minds paint workshops for adults, teens and at-risk young adults in my studio or at client sites.